Sumdog Maths Tests
Unlike traditional assessments, our low-stakes maths tests for KS1-KS3 are a quick and easy way of gauging where children need extra support and additional practice, without making them sit down to complete a formal test. Now with over 90 tests aligned to the White Rose Maths scheme of learning!
You can use our maths tests to:
quickly and easily set informal tests and quizzes
celebrate what children have learned
pinpoint gaps in children's knowledge and understanding
identify and address any misconceptions, prioritising areas where extra support may be required
assess children in the familiar environment of Sumdog. Every correct answer earns them 5 coins to spend in their virtual house!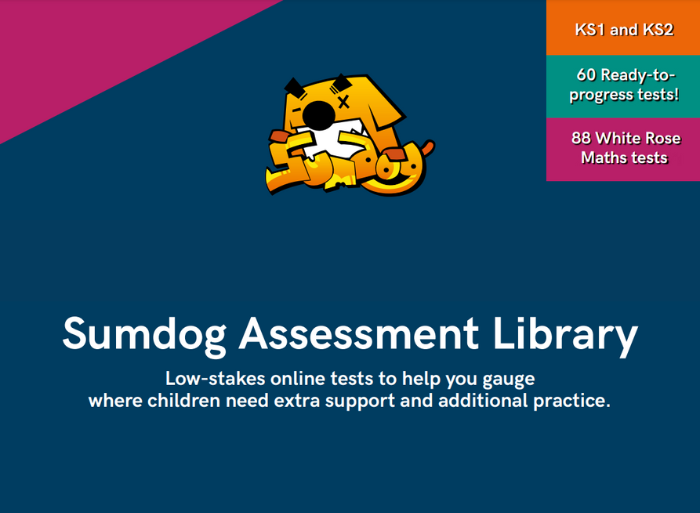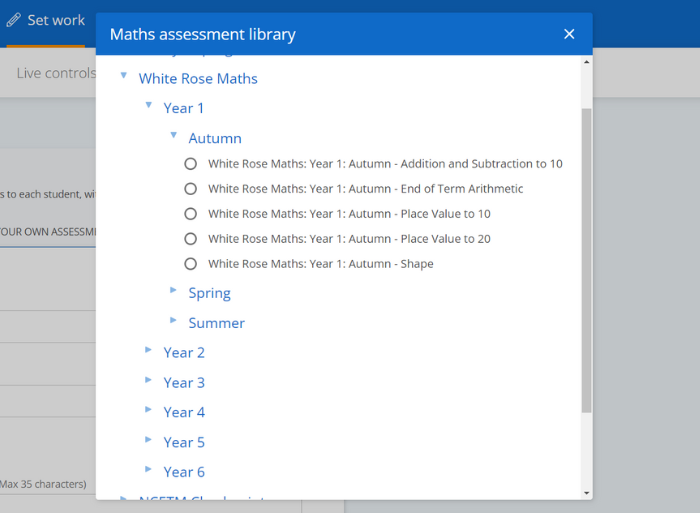 White Rose Maths tests
Over 85 new tests aligned to the White Rose Maths scheme of learning to help practise and revise key maths skills
Unit and End of Term Arithmetic tests for Years 1-6
Quick and easy to set in class or as homework with virtual coin rewards for correct answers
The perfect accompaniment to your existing teaching structure of primary maths.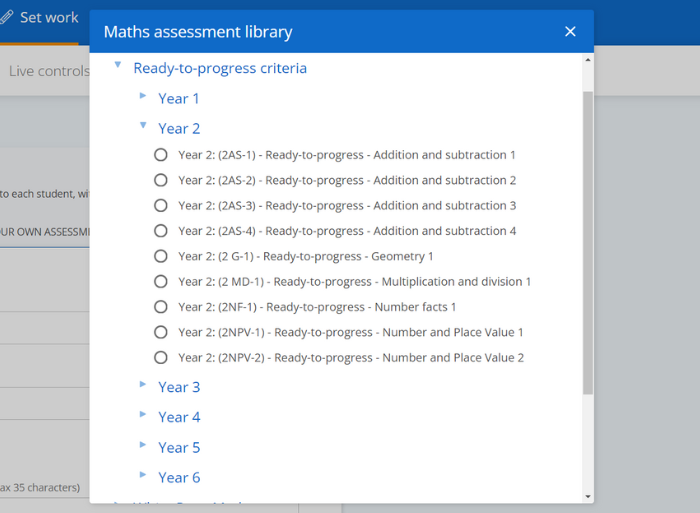 Ready-to-progress tests
We now have 60 new maths tests mapped to the ready-to-progress criteria for KS1/2 to help you:
prioritise your teaching and learning so you can focus on areas that need extra support
help children master key maths skills and concepts from the National Curriculum
assess understanding and increase retrieval strength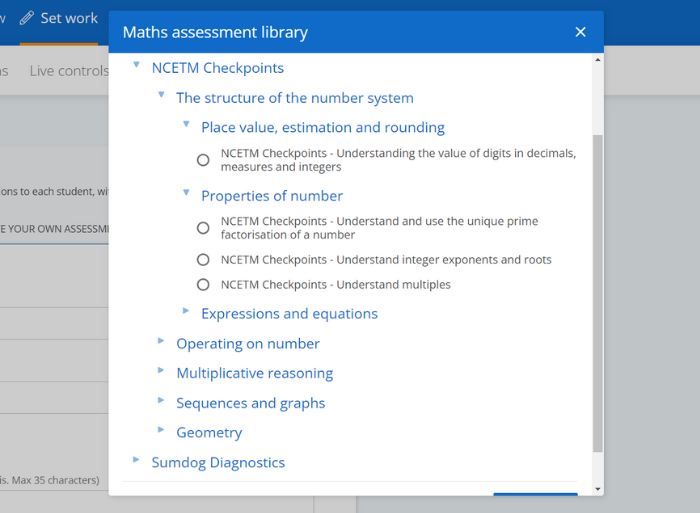 KS3 Progression Framework
To help you accurately assess progress and identify gaps in learning at key stage 3, we've created:
18 Age Related Expectation maths tests.

14 assessments mapped to the NCETM Checkpoints for Year 7.
A progression framework to show progress across Year 7, 8 and 9.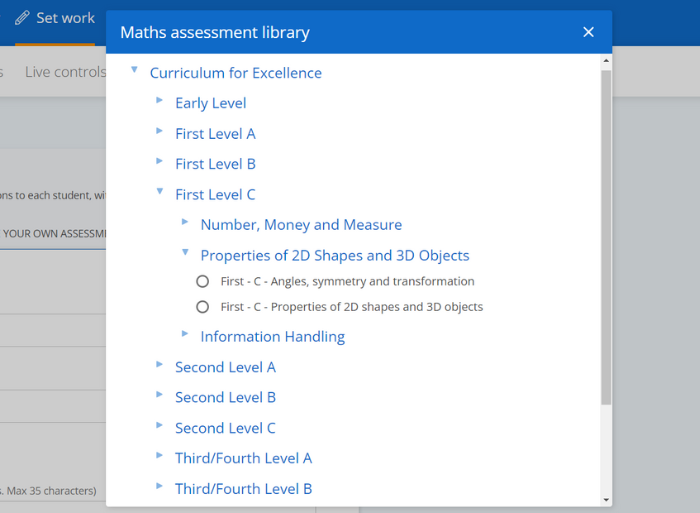 CfE benchmark assessments
You can use our new ready-made assessments to find the knowledge gaps in your class – use our 122 assessments created uniquely for the CfE Benchmark
Assessment reporting
Our new assessment report makes it even easier for you to analyse our auto-marked maths test results.
View results in real-time with our easy-to-interpret class overview.
See which questions pupils answered correctly and who might need a little extra practice.
Identify gaps and demonstrate pupil progress.