Sumdog Math Tests
Unlike traditional assessments, our low-stakes math tests for ages 5-14 are a quick and easy way of gauging where children need extra support and additional practice, all in the familiar and stress-free environment of Sumdog!
You can use our math tests to:
quickly and easily set informal tests and quizzes
celebrate what children have learned
pinpoint gaps in children's knowledge and understanding
identify and address any misconceptions, prioritizing areas where extra support may be required
assess children in the familiar environment of Sumdog. Every correct answer earns them 5 coins to spend in their virtual house!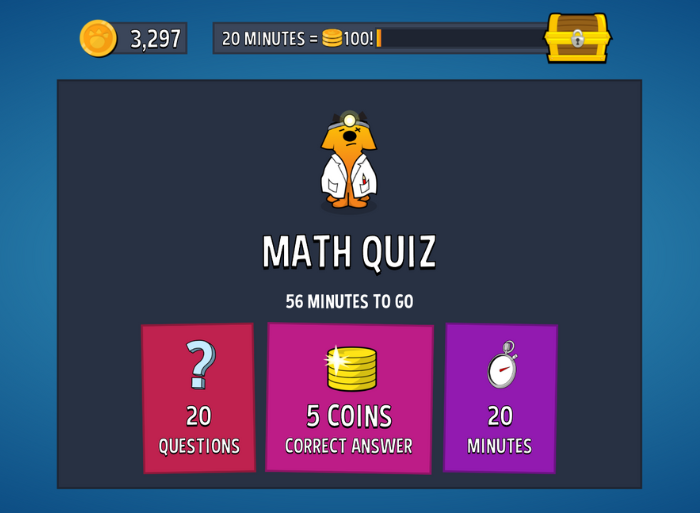 Assessment reporting
Our new assessment report makes it even easier for you to analyze our auto-marked math test results.
View results in real-time with our easy-to-interpret class overview.
See which questions students answered correctly and who might need a little extra practice.
Identify gaps and demonstrate students progress.