White Rose Maths on Sumdog
Our new curriculum aligned to version 3.0 of the White Rose Maths scheme of learning launches this August!
Enjoy 32 fun and engaging maths games
Cover ALL essential skills with questions mapped to the White Rose Maths small steps
Set personalised learning with our maths diagnostic tool and stranded report
Build your own or choose from ready-made low-stakes tests
Inspire friendly competition with our beloved maths contests
Use in-class or set as homework with pupils aged 5-14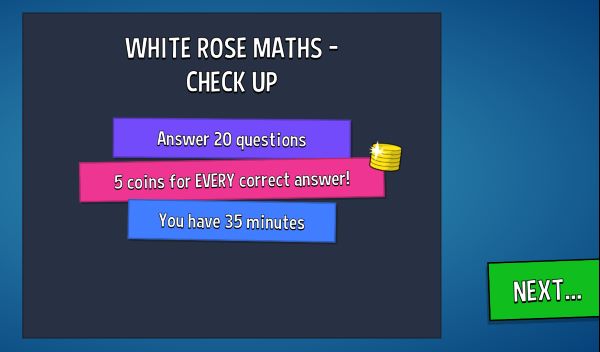 Try out Sumdog
So you can see how Sumdog could support your White Rose Maths teaching, we're giving you free Premium access for 30 days.

You'll have access to over 30 engaging maths practice games, be able to set work across all key skills, in-class or as homework. Plus, you'll be able to set one of our new tests aligned to the White Rose Maths small steps!
Missed our live webinar?
Our 15-minute recording is now available for you to watch.
Get a first-look at how you can use our new White Rose Maths curriculum on Sumdog to set maths practice across all key skills.
This webinar is suitable for teachers in England who are brand new to Sumdog or who already have a Sumdog subscription.