Develop confidence in times tables
32 fun times tables games
Pupil-led practice
Set tables challenges for your class
Multiplication Tables Check replica
For KS1 - KS3 pupils
Develop number fluency
A good understanding of times tables, and the ability to recall them quickly, is an essential foundation for children's learning. Those children with a strong grasp of multiplication tables are more confident in their calculations and tend to be more self-assured when learning new mathematical concepts.
Read our 1-page guide below to find out more about our tables tools.
Multiplication Tables Check (MTC)
Mapped to the DfE's specifications, our MTC tool familiarises children with the layout of the check and rewards their effort with coins to spend in their house, keeping them motivated and engaged in their learning.
Reporting functionality also enables you to view, save and share pupils' accuracy to inform your teaching.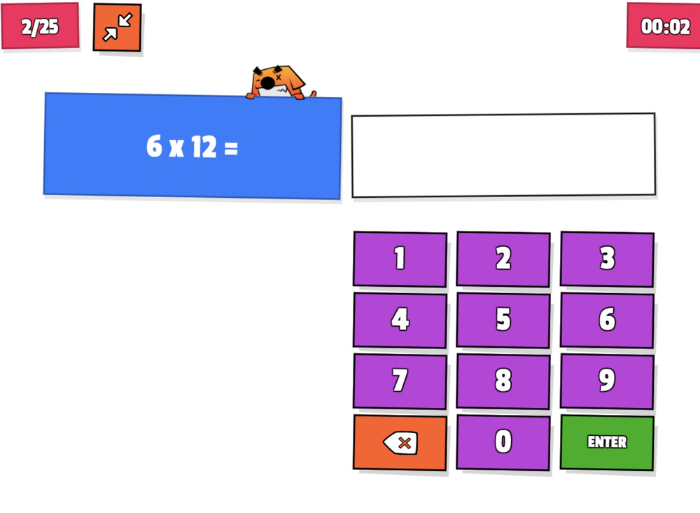 Sumdog Tables Challenges
You choose which tables you want children to practice, how many questions you want them to answer, and how long the challenge will run for.

Pupils play their favourite game whilst focusing on your chosen tables. For every correct answer, they're rewarded with Sumdog coins!

With our heatmap, you can quickly see where they're struggling and identify tables that need some extra practice.