Welcome to Sumdog!
At Sumdog, we want to help every child enjoy mathematics and spelling. Our online learning service is used by millions of children worldwide. It adapts to each individual, using engaging game-based learning to motivate and build confidence.
Sumdog provides engaging learning and practice in numeracy for children aged 5-14, and literacy for children aged 5-11.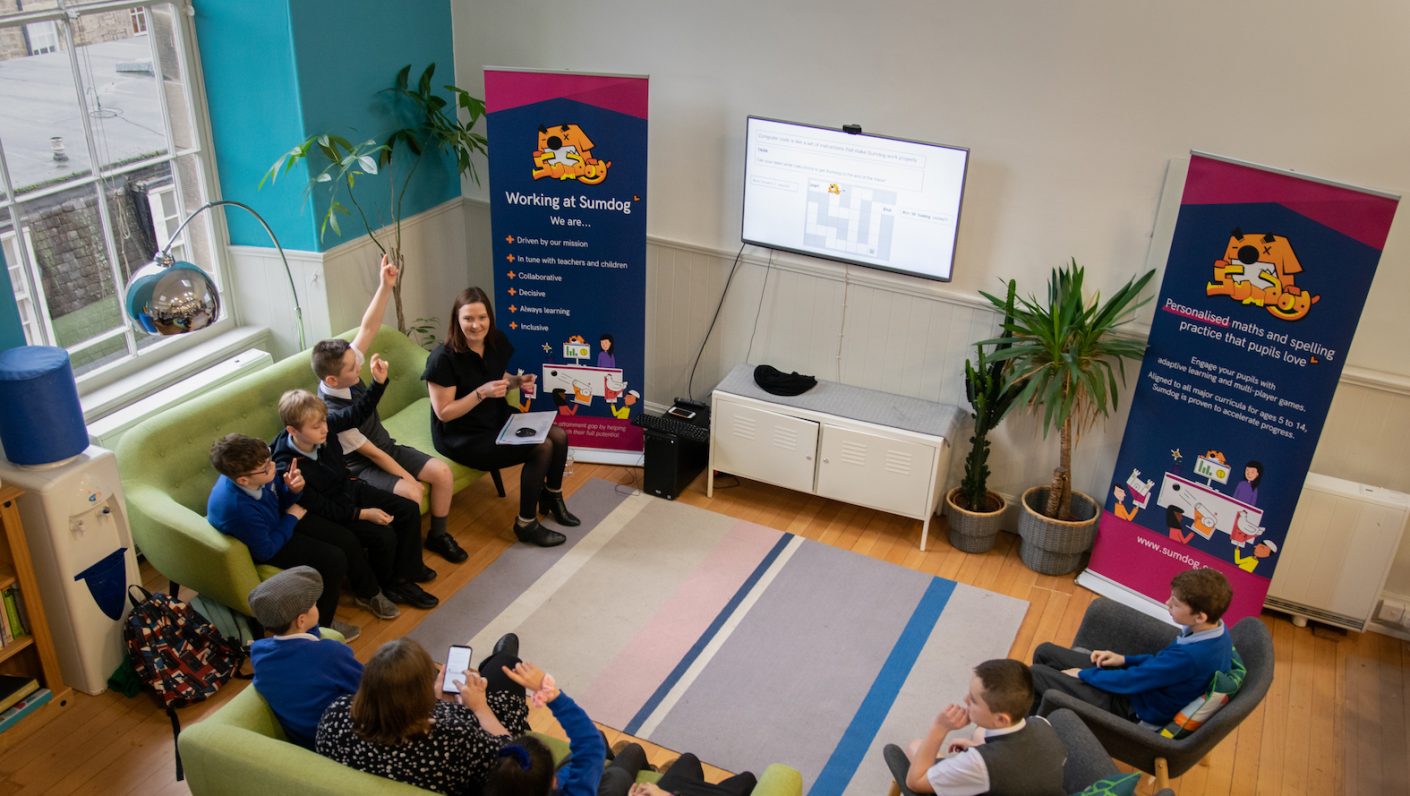 Closing the gap
Governments around the world recognise the attainment gap as a serious problem. We believe that every child has the potential to achieve, but some are more confident than others. We've designed Sumdog to engage all pupils - especially those who haven't found learning easy. Our adaptive learning engine targets questions to each individual, letting everyone find success. While they work, Sumdog's educator tools identify areas for their teachers to address, and reports on progress.
Adaptive mastery learning
Sumdog helps teachers to deliver mastery learning. Our learning engine progresses pupils automatically through the curriculum. While the class works, detailed reports help teachers pinpoint the areas the should address. By motivating pupils, we build them into confident learners, and help make sure there are no gaps in their learning.
Built on Values
Building value in our business isn't about the bottom line, it's about what drives us to do what we do. Sumdog is guided by core values that have been designed in partnership with our team.
Driven by our mission to narrow the attainment gap by helping every child reach their full potential.
In tune with teachers and children to understand the needs of teachers and children. Our solutions are born from these needs.
Always learning to ensure that our people are developed alongside our products. We experiment our way to success and value continuous personal development.
Decisive. We make decisions at pace because the greatest risk is standing still. While making decisions, we encourage constructive feedback. We don't fear failure because we work in a supportive environment.
Collaborative. Together, we have the power to solve seemingly unsolvable problems. We do it all the time.
Inclusive. We aim to serve children from all backgrounds. To do that. we seek to work within a diverse team who embrace differences.