How does it work?
Whether they're learning in school or at home, your pupils can play alongside their classmates using a smartphone, tablet or computer.

Easy to join
Simply request a trial for your school to enter the Maths Week London contest.

Fair & adaptive
Questions are personalised and scores are based on accuracy, so everyone competes at their own level - and any class can win.

Fun & engaging
Pupils simply answer maths questions while playing Sumdog's fun online games - they can even do it as homework.

Prizes to be won
The winning class will receive a special trophy and a visit from Sumdog himself! Individual pupils win participation prizes, Sumdog coins, and certificates.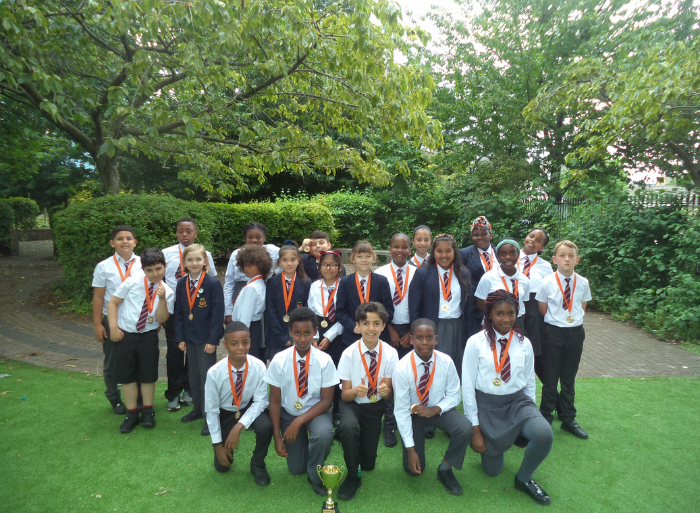 2022 contest highlights
1,126 classes entered the contest
8,729 pupils from across the capital took part
2,120,697 maths questions answered over the week
1,691,011 questions answered correctly
A huge congratulations to our 2022 Maths Week London champions, Form 6 from Connaught House School!
If you're new to Sumdog, request Premium access below to take part in this year's contest.

What is Maths Week London?
In 2019, we founded Maths Week London to celebrate maths and nurture a love for subject that impacts all of our lives, every day!
Over the last four years, we've loved seeing participation grow. In 2022, 1100 schools registered to take part and 14 schools received a £250 grant thanks to the small grants fund we organise with Mayor's Fund for London.
This year, we want to highlight how making maths fun and relevant can enable success in all areas of everyday life. We hope you and your class will join us to celebrate!